Profile views

Upon activating your VIP upgrade all users viewing your profile will be recorded, below you can see an overview of the last 50 people viewing your profile in the past week.

---

You don't have an active VIP profile upgrade.

Invalid page request -- 404 page not found

The page you requested cannot be found right meow. Try typing 'kittens'.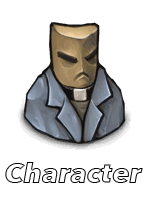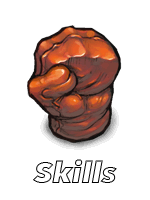 You have 1600 unused skill points and 2400 unused talent points!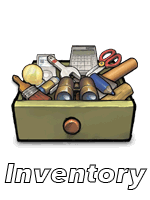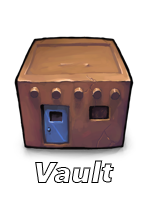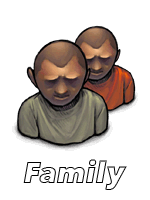 Level up the family by donating money!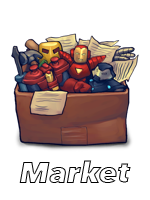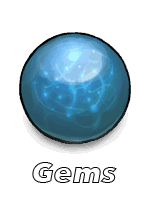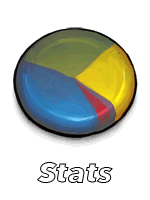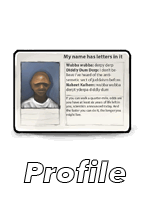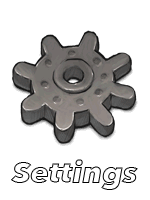 Chat & Announcements
(13:43:58) Ayrton: lol Guine, we've been declared on 3x in a row, what you want us to do? xdddd
(13:44:00) +Shaunn: All event has done is keep his family alive and troll you all
(13:44:02) guinevere: lol all here know his acc so we dont have to talk alot and im ready to duel anyone see himslef can d
(13:44:06) +Shaunn: And you have all hated it
(13:44:12) +Shaunn: Its been great imo xd
(13:44:25) +CapnCairo: Not mad, good version. Foxy and revenger should take it to wz
(13:44:41) Ayrton: If I cant catch up to event to shoot him I'll duel you Guine :D
(13:44:48) Event: Why u r talking foxy ? U already missed me once
(13:45:27) Event: Also ur always stuck at hc
(13:46:05) Ayrton: John Dillinger_62 has teleported you to Sydney! Gl to the rest of you on kill :S
(13:47:52) Ayrton: Not sure you can really call him out for sitting in HC, its a viable tactic just like you rank whori
(13:48:05) Ayrton: whoring* crappy text limit ;s
(13:48:41) +Shaunn: Yeah i hate noobs who use skills and talents
(13:48:45) Perfectooo: Also Postive had a very good run , beast accout and a gangster with good spirit
(13:49:06) guinevere: lol u happy cause i missed u more than 5 up
(13:49:07) guinevere: lol
(13:49:10) +Ace: ;s
(13:49:12) guinevere: nice acc event
(13:49:30) guinevere: i think it was auto fail cause u more than 5
(13:49:32) +Shaunn: You cant shoot more than 5 up lol
(13:49:52) +Shaunn: Glad to see you retain the crown for biggest mong
(13:50:01) Bot: Am0re has won $550,000 with the Gold rush Lottery!
(13:50:13) +Shaunn: Grats foxy
(13:50:17) Bot: Arteezy has killed World Boss John Dillinger!
(13:50:38) Event: Sure iam happy y u r not
(13:50:57) Event: Yeah more than 5 ranks
(13:51:01) Event: No comment
(13:51:20) Event: Boxy boxy
(13:51:39) +Napoleon: donations neeeded :P
(13:51:44) guinevere: but anyway all weak horse run in the frist :D
(13:52:24) guinevere: but the lion dont have to join this tarck
(13:52:28) Event: Wise guy 😉
(13:52:38) guinevere: mr donkey :D
(13:52:56) Event: Am not your father btw
(13:52:58) guinevere: sorry mr weak horse
(13:54:14) +CapnCairo: Look guys, bitch fight
(13:54:17) guinevere: sure cause my father not like u donkey :D
(13:55:04) guinevere: run and run as u can dont afried
(13:55:16) +Solvanation: chat fight ver good (Y)
(13:55:35) guinevere: ur father sure like his son so u father will be like u :D
(13:55:45) +Solvanation: its a first time i see ppl fight in chat
(13:55:52) +Solvanation: uf is soo wierd now
(13:56:18) Ayrton: now??? xd
(13:56:20) guinevere: how many kill u do mr d
(13:56:40) +CapnCairo: Very wiieert
(13:56:46) +Solvanation: Event tried to chat guinevere
(13:57:18) Perfectooo: Lol
(13:57:39) +CapnCairo: They would make a great couple, wouldn't it
(13:57:44) Anatoly: Calm down boys!
(14:00:01) Bot: Want to contribute making Unleashed Fear a better game? Feel free to contact us.
(14:00:43) Bot: Qoiz has been murdered!
(14:01:24) +Quant: Its the first time you've seen fighting in that chat?
(14:02:30) +Solvanation: no bro its a first time i see ppl stop kill each other and start to take a chat place to fighting!!
(14:03:43) +Solvanation: i imagine bot system now will say now HeartEaters stat a chating war upon Pyramids!!
(14:04:08) +Solvanation: it's a bad feelin brother :(
(14:06:35) Event: Highest rank highest war score best players ever is it hurt that much
(14:06:40) Event: Noobs
(14:09:16) +Solvanation: no brother it's you your choice you are not a first one rank fast
(14:09:41) +Solvanation: and we can check last vers link
(14:10:25) +Solvanation: admin who can decide who will be best acc
(14:11:05) +Solvanation: guinevere you can respect his choice
(14:11:08) +Solvanation: that's all
(14:11:40) Event: I didn't said that i have best acc but i said that we r best players ever
(14:12:08) Leaf: :')
(14:12:21) +CapnCairo: Bff's
(14:23:05) Bot: Someone tried to kill Space!
(14:41:59) Bot: Someone tried to kill Space!
(14:56:01) Bot: Hitler has won $2,350,000 with the Socialists Lottery!
(15:00:01) Bot: Crime bonuses update every 6 hours.
(15:00:01) Bot: All crime bonuses have changed!
(15:12:54) guinevere: hope balsster open the shot up to see u the red screen
(15:16:02) Event: Open the door for me please 🙏
(15:16:40) Event: Indian boxy
(15:18:55) guinevere: lool hapy evra if u really evra
(15:19:19) Event: My name is mostafa and i go to school by bus
(15:19:27) Event: No iam not evra
(15:42:01) Bot: Hitler has won $8,800,000 with the Megafortune Lottery!
(15:44:01) Bot: Herzegovina has won $10,450,000 with the Gold rush Lottery!
(15:45:40) Balmond: matkhaleek mo7tarm @event
(15:45:50) Balmond: ya na2es
(15:46:20) Balmond: show some respect
(15:46:33) Balmond: noob evra @event
(15:51:09) Bot: Someone tried to kill Space!
(15:51:33) Balmond: you go to school by bus ???
(15:52:23) Balmond: and foxy killed all of lunatics by 1 account
(15:53:26) Balmond: and failed at u 6 ranks up ... looool xD
(15:53:30) guinevere: they were offline 24 h time of war :D
(15:53:49) guinevere: and event 5 up he was offline too :D
(15:54:02) Balmond: loooooooooool
(15:54:42) Balmond: and put it in his signature :D :D
(15:54:52) Balmond: HAHAHAHAHAHAHAHA
(15:55:57) Balmond: what a noob Evra :D
(15:59:01) Bot: Insidious has won $2,500,000 with the Supreme Luck lottery!
(16:00:01) Bot: You can check your stats dividation by paying a certain fee every 48 hours.
(16:15:42) Event: Grow up guys then i may talk to u
(16:18:26) Balmond: you grow up first then talk about gorwin up
(16:18:30) Balmond: boy
(16:22:45) Event: Esmha roy
(16:33:43) Bot: Ace has been murdered!
(16:34:59) Gems: Anyone wants to help to start a family in Madrid?